2022 Nissan GTR vs 2022 Acura NSX
Maus Nissan of New Port Richey offers a comparison between the 2022 Nissan GTR and the 2022 Acura NSX.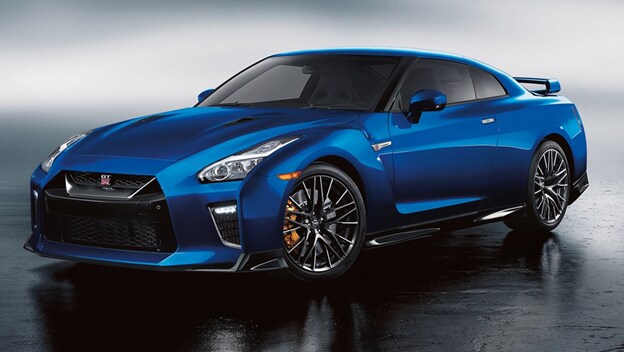 2022 Nissan GTR vs 2022 Acura NSX
What is currently happening in the exciting world of supercars? Right now, the big contenders are the 2022 Nissan GTR (with a release date just around the corner) and the 2022 Acura NSX which has already been stirring up hype with the Type S label. If you're here for the juicy specs, you've come to the right place because the enthusiasts at Maus Nissan of New Port Richey are excited to share the details with you!
2022 Nissan GTR vs 2022 Acura NSX
Both supercars are already displaying an enticing level of exclusivity with the NSX set at 350 units and the desired NISMO trim for the GTR at only 300. That being said, everyone is on a time restraint to decide which car to buy before they're all sold out. Thankfully, we're here to help make your choice much easier so you don't end up missing out on a sweet ride.
Performance
You can expect two different powertrains for the new Nissan GTR, allowing you more options to choose from. The first is a standard 3.8L twin-turbo V6 engine at an already impressive 565 horsepower. Even with this default engine, you'll already be at the top of your friend group in terms of power. However, the GTR's NISMO trim is what has car buffs talking since it comes with a tuned-up engine at 600 horsepower for those who seek that extra boost. The Track Edition also comes with this enhanced engine. On the track, the 2022 Nissan GTR made 0-60 in just 2.9 seconds! This is a feat that can only be felt in person, and the 6-speed auto makes it easy for anyone to feel this incredible strength.
The 2022 Acura NSX only comes in a single engine type, but it's still on par with the GTR with an engine capable of 600 horsepower. On Acura's official website, it's been listed to reach 60 MPH in "just under 3 seconds" which could mean anywhere from 2.5 to 2.9 seconds. It's also advertised to include an active damper system, but it would be difficult to find a supercar that didn't have some sort of technology for a more controlled drive for safety reasons.
Safety Features
Since those seeking high-speed thrills tend to want full control of their drive, it's understandable why most (if not all) supercars are designed with safety features not as their #1 priority. However, what they lack in safety features they usually make up for in airbag ratings which the 2022 Nissan GTR definitely has. And the engineers at Nissan didn't completely do away with their usual take on safety as they still equipped the GTR with front and rear parking sensors, so you don't accidentally ding your beautiful ride. The 2022 Acura NSX also favors airbag safety over preventative features.
Interior
As far as what to expect in the cabin, both vehicles offer active noise control which is a big deal considering that such powerful engines tend to be somewhat loud. Both cars also come with a dual-zone climate control system, but that's where the similarities begin to split. The new Nissan GTR comes with a Bose premium audio system while the Acura NSX supports an ELS premium audio system. Every person has their preference, but Bose is definitely the more recognizable and desired brand. Plus, the GTR comes with an 8-inch infotainment touchscreen while the NSX only has a 7-inch display.
Bottom Line
If the choice is still a difficult one, maybe this will be the tipping point for you. The 2022 Nissan GTR has a starting price of $115,000 while the 2022 Acura NSX starts at $169,500. With a powertrain and interior experience that's almost neck-and-neck, the difference in price is practically a deal breaker for the NSX. By going with the GTR, you could be pocketing as much as $54,500 which is enough to buy an additional average car and still have some change left over. That alone is enough to make the final decision clear as day for us.
Ask Us About the 2022 Nissan GTR!
Wondering how you can get your own brand-new GTR? Call your pals at Maus Nissan of New Port Richey today at (727) 999-6287 for more details!
Hours
Monday

8:30AM-8:00PM

Tuesday

8:30AM-8:00PM

Wednesday

8:30AM-8:00PM

Thursday

8:30AM-8:00PM

Friday

8:30AM-8:00PM

Saturday

8:30AM-8:00PM

Sunday

11:00AM-6:00PM
Make an Inquiry
* Indicates a required field