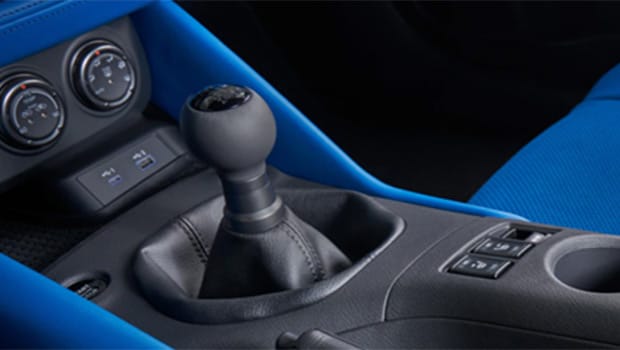 The all-new 2023 Nissan Z is changing how Nissan lovers all over Florida think of a sleek, sexy sports car. But what about it makes it a must-have for sports car lovers?
Our friend EddieX recently gave us a sneak peek at the 2023 Nissan Z and shared the most exciting reasons to buy the eye-catching 2023 Nissan Z. Your friends at Maus Nissan of New Port Richey are bringing you all the excitement and features packed within this incredible, road crushing, rubber-burning beast of a sports car so you can see for yourself!
Here are some of the most exciting reasons to buy the 2023 Nissan Z:
Boss Mode Engine
With a 3.0-liter twin-turbo V6 engine and 400 horses under the hood, the Nissan Z engine will make you feel like that poster from the 80s of the guy sitting in the chair being blown back by the speakers. From the moment you hit the gas pedal, it's all boss mode, all the time. You can choose between a 9-speed automatic or 6-speed manual transmission.
Stylish Design
We're not messing around when we say the 2023 Nissan Z is eye-catching. The awesome side profile, aggressive yet elegant front face, and aerodynamic design account for a car built for speed and style. Nissan invested time in the different elements of every inch of the 2023 Nissan Z, and one look at her, and you'll see exactly what we mean.
Futuristic Interior
Inside the 2023 Nissan Z, you'll discover a combination of vintage and modern design. Touches like a dished steering wheel take you back to the days of the 240Z, while a 12.3-inch digital instrument cluster provides a modern look. Nissan got the input from professional racing drivers on the best way to design and layout the interior for ultimate comfort and performance at your fingertips.
These are just a few of the most exciting reasons to buy the 2023 Nissan Z. When you factor in Nissan's technology suite and ultra-comfortable seats, this sports car is one for the ages.
If you want to see one for yourself or find out how you can get behind the wheel of one of these beasts, call the Nissan professionals at Maus Nissan of New Port Richey today at (727)-999-6287.