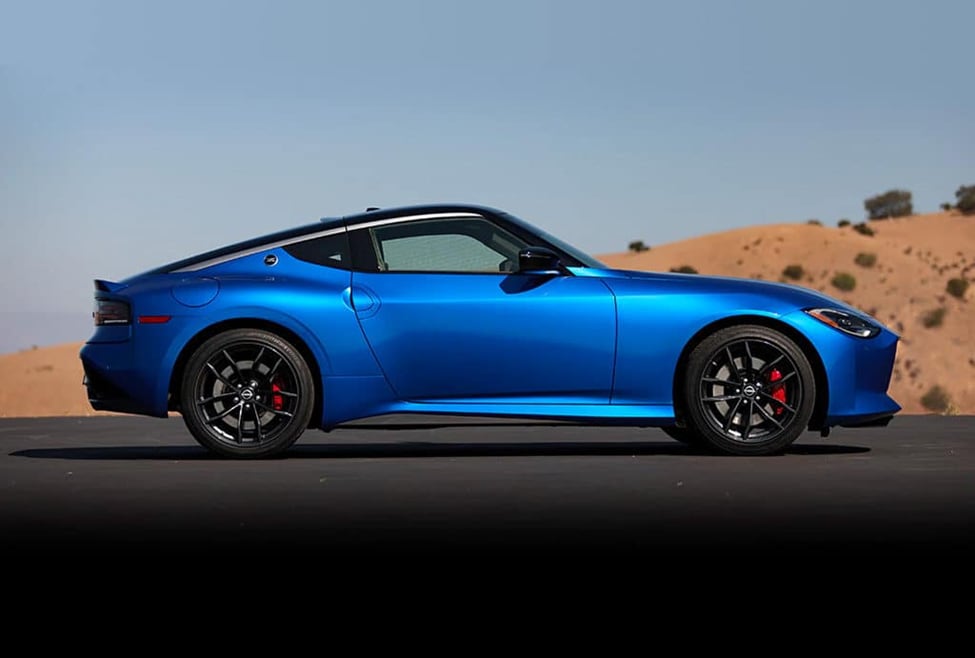 2023 Nissan Z vs 2023 Toyota GR86
Real car enthusiasts take things seriously, and that's why only the best of the best is enough to satisfy their need for speed. Everyone has their favorites, but as far as newer models go, which brand has gone all-out in delivering the finest ride? Maus Nissan of New Port Richey is here to compare the 2023 Nissan Z and the 2023 Toyota GR86 to fill you in on one of the best sports cars of the year so far. If you're currently looking for a new vehicle, something is bound to catch your eye as you check out our new inventory online!
2023 Nissan Z vs 2023 Toyota GR86
What's the point in an ultimate performance-driven sports car if you can't go all out? Driving how you want with hardly any limitations is what the thrills are all about, and Nissan gladly gives you the tools you need to soar freely with the new 2023 Nissan Z. The Toyota GR86, on the other hand, feels like a low-budget version of what it's supposed to be.
Performance
Coming in hot is the 2023 Nissan Z decked out with a 3.0L Twin Turbo V6 engine pushing 400 horsepower. You have the choice between a 6-speed manual with SynchroRev Match and a 9-speed automatic with Downshift Rev Matching so you can demonstrate true power no matter your driving preference. For a more dynamic feel, the Nissan Z is equipped with incredible driving technologies like a mechanical limited-slip differential, an advanced suspension system, electric power steering, and launch control for heart-pumping acceleration. A closer look at the suspension system will show you an aluminum double-wishbone design and a multi-link rear end with monotube shocks for smooth handling. For those who choose the manual transmission, you can feel the lightweight carbon-fiber driveshaft that lets you rev your engine much faster with minimal response time. To top it all off, you can add available Akebono Performance Brakes that are built with 14-inch front rotors and 4-piston calipers.
Next up is the 2023 Toyota GR86 which comes with a 2.4L boxer engine only capable of 228 horsepower which is almost half of the Nissan Z's maximum power. The GR86 also offers a 6-speed manual, but the automatic option is only a 6-speed compared to the Z's 9-speed auto. Toyota included front-fender air vents and a limited-slip differential, but that's about where the fun ends.
Safety Features
Driving fast is cool and all, but driving safely is even better. No matter where the road takes you, it's important to have assistance everywhere you go. That being said, the 2023 Nissan Z includes a great handful of useful features like Automatic Emergency Braking with Pedestrian Detection, Rear Cross Traffic Alert, Blind Spot Warning, Lane Departure Warning, and High Beam Assist. If you want some additional help during your drives, you can include available Intelligent Cruise Control, Intelligent Forward Collision Warning, RearView Monitor, and sonar sensors for the front and rear end of the car.
The Toyota GR86 assists you with the usual alerts, warnings, and automatic features, but it doesn't quite live up to the series of Intelligent features that Nissan has to offer. While these standard features come in the form of sounds and notifications throughout the vehicle, riding around in the Nissan Z feels more like having a co-pilot in the passenger seat to give you personal guidance as you need it.
Interior
Speaking of seats, the Nissan Z proudly gives you an authentic racing experience with sports chairs crafted with anti-slip material and the inclusion of expertly placed bolsters to hold you in place. After a look around, you'll notice a satisfying interior theme of bright and bold colors along with a 12.3-inch digital dashboard displaying everything you need to know. The triple pod cluster reminds you that you're in a genuine performance vehicle, but that message also gets across the moment you grab the GT-R-inspired steering wheel. The premium Bose system is complemented by Active Noise Cancellation and Active Sound Enhancement for a naturally quiet interior so you can enjoy the important stuff, like media that can be accessed on the available 9-inch touchscreen.
Toyota advertises a "driver-centric" interior for the GR86, but it doesn't quite have the sporty feel of the Nissan Z's cabin. It feels closer to your average sedan without the racing-inspired touches, and the audio system also feels lackluster with 8 generic speakers alongside a smaller 8-inch touchscreen.
Bottom Line
After reviewing all the details, big and small, the Nissan Z really packs a punch while providing a safe, comfortable, and fun drive every time. The Toyota GR86, on the other hand, feels like an attempt at a sports car without the courage to fully go through with the idea which ends up in a more confusing and halfhearted product. If you're looking for real performance, the 2023 Nissan Z is definitely the right choice.
Ask Maus Nissan of New Port Richey About the 2023 Nissan Z!
The 2023 Nissan Z grew a dedicated fan base which seemed to happen almost overnight, but that's a testament to how great of an impression it's made in the sports car community. If you want to know more about this amazing vehicle, call Maus Nissan of New Port Richey at (727) 999-6287 for more details. Meanwhile, you can always see what we currently have on the lot by browsing our new inventory online!